Father and Daughter Work to Earn their Black Belts together at Mile High Karate in Westminster Colorado.
Click the Button Below to take advantage of a FREE Beginners Course!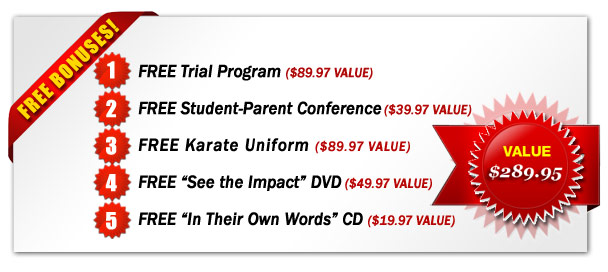 Americans are "Heavier" than ever!
Between 1962 and the year 2000, the number of obese Americans grew from
13% to an alarming 31% of the population.
63% of Americans are overweight with a Body Mass Index (BMI) in excess of 25.0.
31% are obese with a BMI in excess of 30.0.
Childhood obesity in the United States has more than tripled in the past two decades.
According to the U.S. Surgeon General report obesity is responsible for 300,000 deaths every year.
The Mile High Karate system (including the location here in Westminster Colorado could be the BEST solution for our nation and your family!
*****Martial Arts Fitness***** 
The computer age is creating more and more jobs that require mental labor rather than physical labor. To stay fit and healthy, it is highly recommended that people engage in a regular fitness program.
Since many people find exercise unexciting, the fitness industry is constantly bombarding us
with new exercise devices to spark our interest.
Martial arts training, however, is quickly becoming the choice among many adults as the way to become fit today and remain fit tomorrow because it is fun, too!
For children, creating exercise habits that will last can lead to years of health advantages.

*****Family Unity***** 
The martial arts has become a leader in bringing families together here in Westminster Colorado in an era when individual family members seem to be doing their own thing.
The Westminster Mile High Karate Martial Arts program offers you an opportunity to share the benefits of training with those you love, while developing important quality-time together.
And although you work towards your Black Belt together, each member of the family will
also discover a valuable personal benefit from his or her training.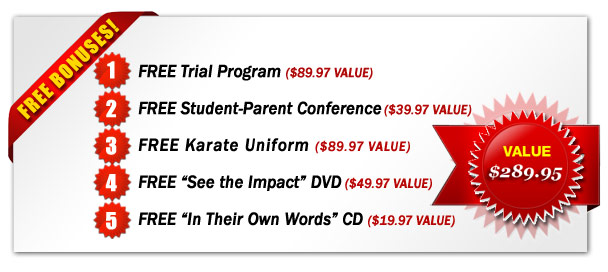 >>>>>>>>>>>>>>>>>>>>>>>>>>>>>>>>>>>>>>>>>>>>>>>>
Results from Parents and Students near Westminster Colorado…..in their own words! 
…. at home I have become more patient and responsible…. 
"I remember my first day at martial arts four years ago. I was thinking how awesome it was
going to be to learn how to do cool kicks and punches.
Through my instructor I have learned more than that: self-discipline, commitment, focus,
respect, 100 times rule, and how to apply them to my life at home and school. Since taking
martial arts I have maintained a 3.20 grade average or higher and at home I have become more
patient and responsible, especially with my three younger brothers.
Being involved with the Leadership and Demonstration Teams, and the Black Belt Club on top of
my regular class, allows for many opportunities to improve my skills both mentally and physically.
Each class teaches me something different and important to how I live my life.  While appreciative of my parents and my instructor who have supported me from white belt to black
belt, the one thing that has helped most of all is the saying;
"The pain of self-discipline weighs ounces. The pain of regret weighs tons." "
Kristen Hatch
Age 15
---
If you feel that you, or your child might benefit from these important attributes, please click below to take advantage of our special offer: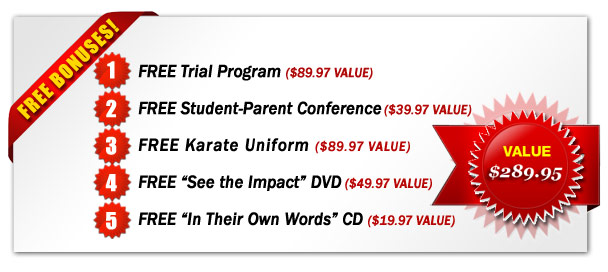 More Feedback from Parents and Students in near Westminster Colorado just like you.
With my knowledge of karate, I have been able to change my fear of becoming a victim, keep it from overbearing my life, and channel it into constructive use. 
Karate has influenced every part of my life.  The most tangible benefit is the physical improvement.  My body is in the best shape it has ever been in.  My friends continuously compliment me on the weight I have lost (they are quite surprised when I tell them I haven't lost any weight, just reshaped my physique) what an ego booster!  I have to mention, I was never one for athletics.
Other benefits of karate is a strong community.  I love to socialize.  The schools have offered many different settings (classes, tournaments, seminars, community projects, demonstrations, picnics, etc.) for my extrovert personality to enjoy meeting a diverse group of people.  Both young and old, all share a common interest, making it a unique community.  I have made several good friends through the years, not to mention found an awesome hairdresser.
I use the techniques I have learned at karate for teaching my patients.  I use the praise, correct, praise method to instruct patients in areas such as self-administering insulin or other injections, central line care, breathing treatments, etc.  Knowing these teaching skills has strongly influenced all areas of patient teaching.  I also jumped two positions on the job scale.  The leadership skills I have acquired through karate are serving as a wonderful tool towards my career advancement.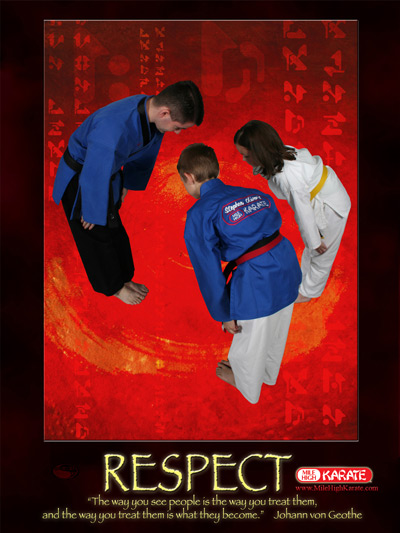 Karate has changed my life.  Karate is more than learning katas, sparring and seeing who can kick the highest.  T
he study of martial arts is the study of principles.  I see it has given me opportunity to live the best I can be.  As we say in our black belt creed, "modesty, courtesy, integrity, perseverance, self-control and indomitable spirit."  I have made steps closer to living this way as seen in my previous life changes.  I no longer perceive karate as a sport but as a guide for a better way of life.
So back in 1986 had anyone told me that I would be receiving my black belt in karate I probably would have laughed at them.  I surprised many people by joining, even myself.  Yet, I knew I had drive and ambition, I just needed a little nudge in the right direction.  Yet in retrospect, had I known how much of a positive influence it had on me, I would have joined the summer of 1986.
Michele Baker
If you feel that you, or your child might benefit from these important attributes, please click below to take advantage of our special offer: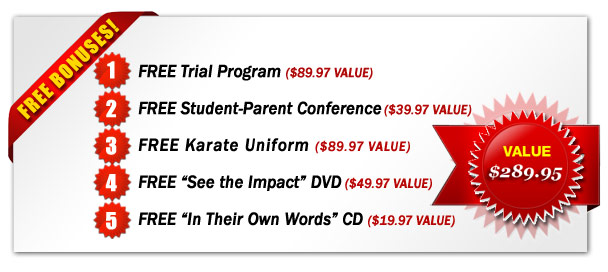 ---
I have self-esteem and I didn't' have this before.  I have also gained back my self acceptance and respect.  I have also gained skills in self awarness in that I now know who I am and where I want to go.  I understand myself and am now setting goals.
I always try for high self-expectancy, and try to do my best at all times in all areas of my life.  If I give 100%, I will succeed, but if I don't, I will not be easily frustrated – because "effort is success." 
I have also learned that I have to take the responsibility for any of the decisions I make in life, whether they are good or bad.
Discipline is very important as it helps me to focus on the successes of my activities.
I now have better overall attitude and have learned how to have a better overall attitude or optimism and enthusiasm.

I know that I will, with my changed attitude, usually get what I want in the long run.
I have come a long way in the area of self-motivation and I believe that this is a strong factor in my life.  Self-motivation lets me dwell on the successes and not with any failures.
I try to always move in the direction of strong thoughts and to also visualize my desires while limiting my fears. 
I feel that I have grown in the area of my self-image as well and have learned that by changing your self-image, you can develop success, growth, achievement and winning as your outcome. 
I have learned that what I see as real, becomes our version of reality. 
I have learned to define and set goals and refer to them on a daily basis.  This goal setting not only works with karate, but as well in my personal life.  I find that I can make better decisions when I have set a goal and have met it.
I am working on my self projection to be the best I can by.  I know that people look at me, the way that I talk, the way I dress, the way that I act and I want them to see a changed person from the way I was before karate.
By becoming involved with karate, a person can change the direction that their lives are going and not even notice the changes that are happening.  It is a day by day process that gradually changes your life.
Karate, has done so many things for me that I don't know just where to start.  If you do the right things in the training of your body for fitness, you will see great results.
It is nice to know that you can gain flexibility and strong muscles by doing something that is good for you and that you can still have fun doing it.
Physically, karate, has helped me with other activities outside the school.  I find that I can last longer when I'm skiing.  My legs don't get as tired as they did before.  Also, I can ski for longer periods of time because of the strength in my legs.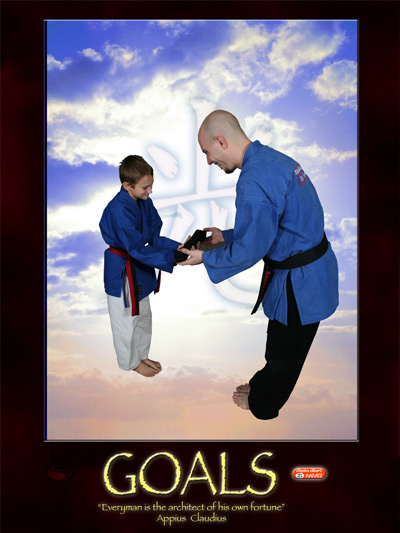 I was born with chronic asthma and all my life I have had trouble with my breathing if I became overtired.  Since I have been in the karate program, all of the physical activities I do to make myself healthier have really helped me.  I find now that I can do more things and not have hardly any breathing problems.
Also, now when I play soft-ball, my body seems more able to react to the plays faster and I can really play with more speed and confidence.
I also think my thinking is sharper because of all the memorization we have to do to get to the next higher belt level.
Karate, has also helped my in stress relief.  It seems when you have had a bad day at work, you can go to class and work out all your troubles. It seems like I can deal better with stress better than I did before.  My attitude has changed and the things that used to bother before, now don't seem to important.
I feel my communication skills have also improved and that I can get up in front of people a lot easier.  It helps to get up in front of people in class and lead out in the different areas. I can also deal more effectively with my peers at work as well as my supervisors, because I have more self-esteem and more confidence.
I have also learned that I am a winner and no matter what happens in the intramurals, that I am still a winner, and that I will use this experience as a learning tool to do better next time.
I know that by doing something positive for myself, more people around me will notice the difference in me and will have more respect because they will realize the hard work I have put into making myself a better person.
I find that as I grow in my skills and become better and better in doing my combinations, I feel like I can help out with the lower belt ranks.  In helping them, it makes both of us better.
Karate also teaches you respect for others – even for those who are younger than you.  They have put in a lot of hard work in getting to where they are and I admire and respect them for that.  They have achieved the ultimate goal which is black belt excellence.
I have come a long way from the person who wanted to party all the time top the person I am today.  I still have some of these friends, but now I choose to live my life differently than they do.  There have been times that I feel that they really do notice the changes in me, but do not say anything.
I will always remember our student creed which is
            I develop myself physically and mentally based on the Mile High Karate spirit. 
            I will only fight to protect my life and the lives of others.
            I will achieve my fullest potential in developing knowledge, honesty and strength.
And I will continue to use this creed as I go through life.
Lonnie Wren
---
If you feel that you, or your child might benefit from these important attributes, please click below to take advantage of our special offer: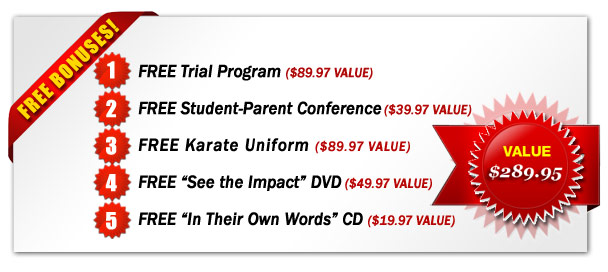 About Westminster Colorado:
Westminster is a growing suburban community that offers a wide choice of housing, excellent schools and public facilities.
The best features in Westminster include the hundreds of recreational activities.
If history is your interest, take a step back in time and visit Westminster as it was 100 years ago by visiting the Bowles House Museum. Or, drive by the Pillar of Fire building – a majestic neo-Romanesque-style building built in 1892. Both buildings, along with others in the area, are listed on the National Register of Historical Places.
For a more modern view of Westminster, visit City Hall, where you can climb the 181 stairs to the top of the bell tower for a fabulous view of the entire metro area and the Rocky Mountains (please see the General Services front desk at City Hall for more information on climbing the bell tower. An adult must be present.). You can also tour the sculpture garden and other gardens located around the building.
With direct access to major highways, Westminster's central location between Denver and Boulder puts it within easy reach of major business centers, retail centers and a variety of entertainment and recreational facilities. Activities in Denver or Boulder are a 20-minute drive in either direction, and the drive from Westminster to Denver International Airport takes approximately 30 minutes.
The list of other fun things to do in Westminster is endless. There's movie theaters, recreation centers, golf courses, parks, open space trails, ice skating and roller skating, soccer, miniature golf, swimming and hundreds of restaurants and retail stores.
Westminster has everything you need for doing business and having fun.